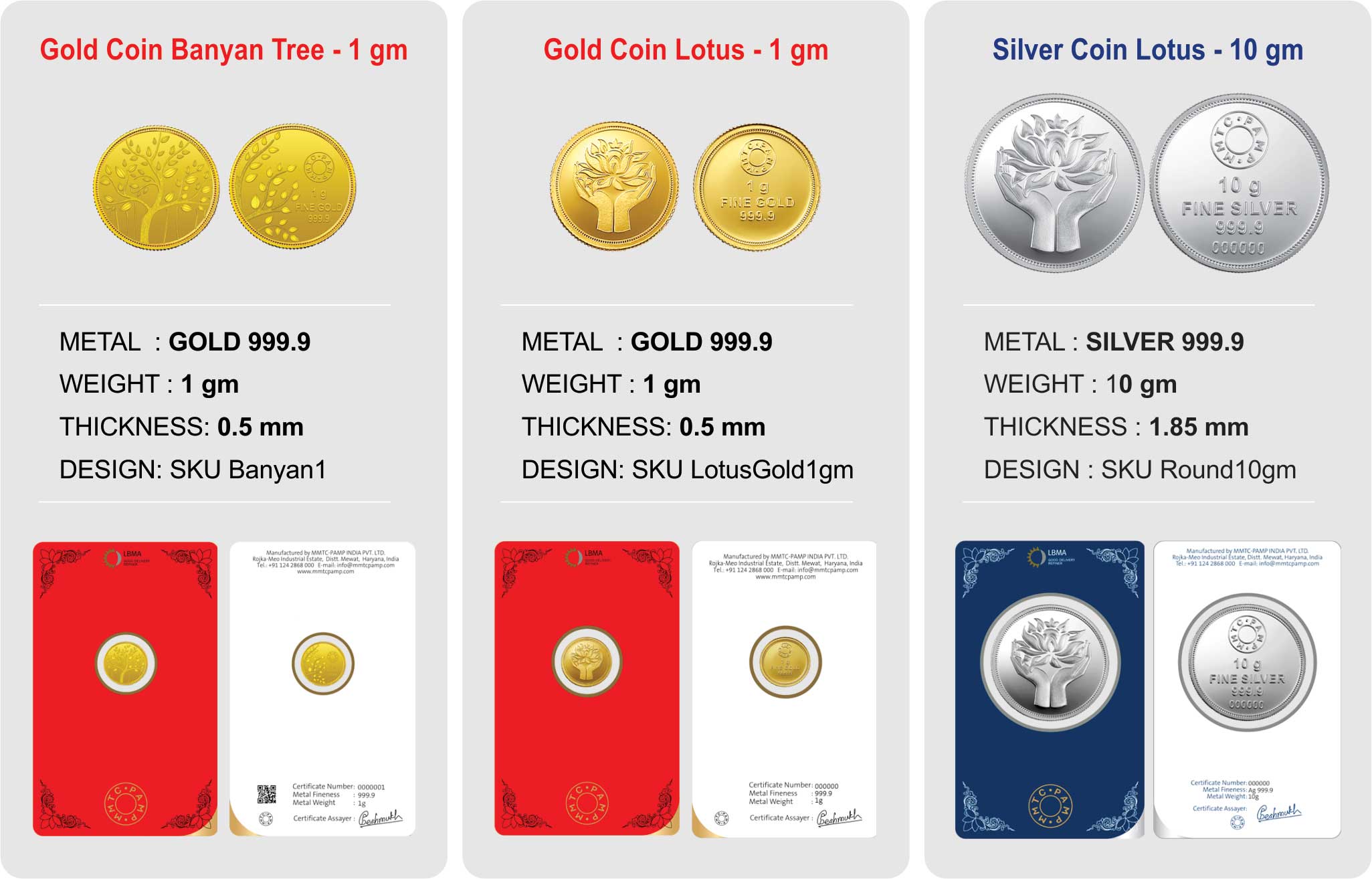 MMTC-PAMP India Pvt. Ltd. is internationally recognized as an industry leader for bringing global standards of excellence to the Indian precious metals industry. They have received several awards since there inception from local and global industry bodies for the transparency and in acquisition, refining and supply of precious metals in the Indian market.
A joint venture between Switzerland based bullion brand, PAMP SA, and MMTC Ltd, a Government of India Undertaking, MMTC-PAMP seamlessly marries Swiss excellence with Indian insights.
They operate the world's most advanced precious metals processing facility that was set up in 2008 under the direct technical supervision of PAMP SA, globally one of the most trusted refiners and fabricators of precious metals.
The parent company, the MKS PAMP Group, is a deeply trusted name in the precious metals business, bringing with it a pedigree of 60 years and a global network of precious metals producers, users and traders.
Buy Now
Gold Coin : 1 Gram
Silver Coin : 5 Gram & 10 Gram
With perosnalized Blister Packaging on demand available
Production Time 2-3 Days